As a business owner, you have numerous responsibilities to handle, from managing employees to ensuring customer satisfaction. Dealing with pests is an additional burden you can't afford to have on your already full plate. Pests can create significant trouble in commercial settings like offices, restaurants, and small retail stores. That's why it's crucial to enlist the help of a commercial pest control services provider. They have the expertise to tackle all your pest-related issues, allowing you to focus on what truly matters—running a successful business.
In this article, we'll explore the benefits of commercial pest control and how it positively impacts your business. Keep reading to learn why it's a wise investment.
What is Commercial Pest Control?
Commercial pest control refers to the methods used to get rid of harmful pests in businesses. These pests can be a danger to humans, animals, buildings, and the food supply. It's especially important for places like restaurants, hotels, and food establishments. Common pests found in these locations include cockroaches, rats, bed bugs, and flies. Nobody wants these unwanted visitors, so it's crucial to invest in commercial pest control services.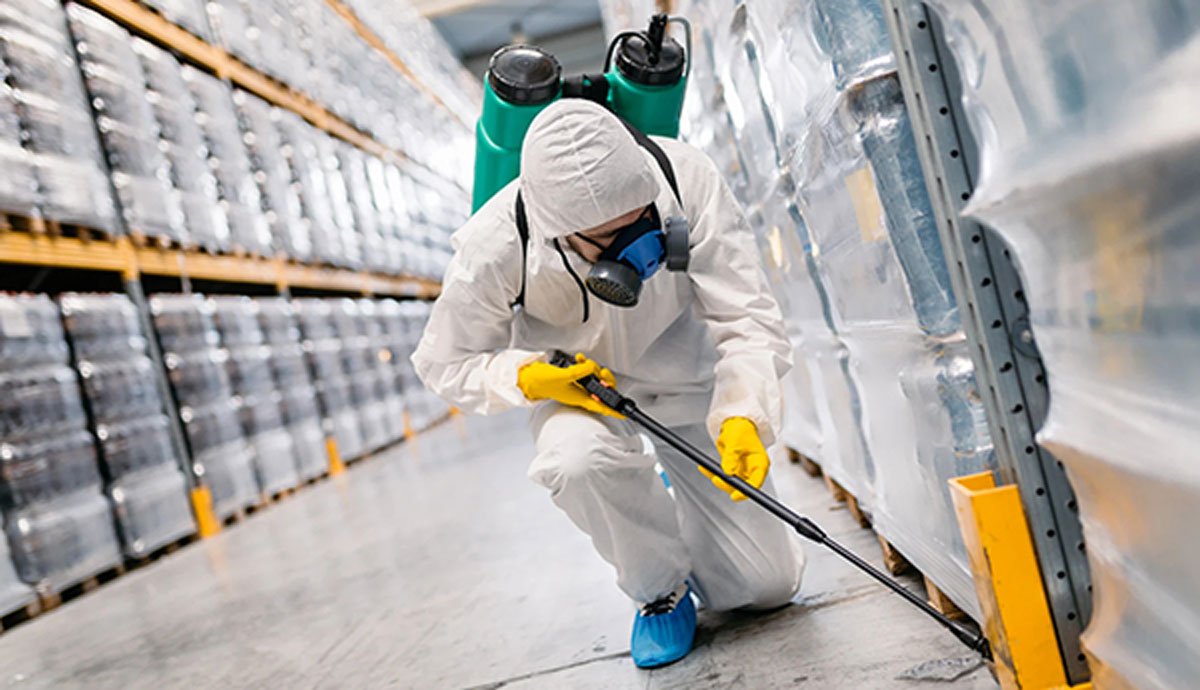 Why Commercial Pest Control Services is Necessary?
Unwanted pests like insects and rodents can be a constant nuisance in commercial or industrial spaces. To ensure a pest-free working environment, it's crucial to enlist the services of a Commercial Pest Control provider. Their expertise can help your business space operate smoothly without any unwanted disruptions, leading to improved business performance and increased employee productivity.
Pests are a common problem that we encounter in our daily lives, whether at home or in the workplace. To effectively address these issues, a thorough inspection of your home, office, or factory area is necessary.
The presence of pests in offices and factories can have serious consequences, as they can cause significant damage to your business. They can destroy important documents and even consume packaging materials. In severe cases, termites can compromise the structural integrity of your building.
Moreover, pests create an uncomfortable working environment for your employees, affecting their morale and overall productivity. Engaging in a commercial pest control service is the best way to eliminate all types of pest problems in your area, ensuring a healthy and pleasant workspace.
So, if you want to maintain a clean and healthy workspace, it's essential to rely on professional Commercial Pest Control services. They will effectively address such issues, allowing your employees to work with peace of mind and enhancing the overall efficiency of your business.
Benefits of Commercial Pest Control Services
Now that you are aware of what commercial pest control is, we can discuss the advantages it can provide for you, your staff, and of course, your business.
Easy Detection and Prevention
These impactful services offer a big advantage by spotting pest issues early on. The experts have the know-how and experience to catch signs of infestations that regular folks might miss. When homeowners try to handle this on their own, they often overlook important warning signs, which lets the infestation grow freely. Waiting too long to take proper action can lead to bigger and more expensive problems down the line.
Commercial pest control involves the use of pesticides to get rid of pests, but handling them incorrectly can be dangerous. That's why it's important to hire professional pest control technicians who are trained in safely applying pesticides. They know how much to use and follow regulations to ensure the safety of your family, pets, and the environment. By trusting the job of the experts, you avoid the risks of mishandling pesticides and any potential health problems that may arise.
Commercial pest control professionals have extensive training in understanding pest behavior and biology, ensuring effective treatments. Homeowners may lack the necessary knowledge and expertise, leading to ineffective or wrong treatments. Professionals take a personalized approach to addressing specific pest issues, inspecting areas, identifying pest types, evaluating severity, and creating customized treatment plans. This approach saves time and money in the long run.
Handling Pesticides Properly
Commercial pest control involves the use of pesticides to get rid of those unwanted visitors. Pesticides can be dangerous if not used properly. That's why it's important to hire professional pest control technicians. They know how to apply pesticides safely, following all the rules. They make sure to use the right amount of pesticide effectively while keeping your family, pets, and the environment safe. When you rely on professionals, you don't have to worry about mishandling pesticides and the potential health problems that can come with it.
Conclusion
Pests can cause significant trouble in commercial settings, disrupting operations and damaging property. In conclusion, investing in professional pest control services for your business is a wise decision. With their expertise, you can detect and prevent infestations early on, saving valuable time and money. Professional technicians ensure the safe application of pesticides, minimizing risks to your surroundings. Their in-depth knowledge of pest behavior allows for targeted treatments, tailored to your specific needs. By maintaining a clean, pest-free commercial space, you enhance your business performance and provide a pleasant working environment for your employees. Don't let pests disrupt your operations—choose commercial pest control and reap the benefits of a thriving, pest-free business.