Cushion Dry Cleaning, The best way to clean your high-end fabrics is by sending them to a company who specializes in cleaning fine clothes. They use their expertise and advanced equipment to provide the best, most thorough care for your clothes. One of these companies is Just Call Facility. They offer many services and some of their features include:
-A full range of dry cleaning services for all types of clothing including leather, suede, silk and wool.
-All their products are of the highest quality.
-An experienced and knowledgeable staff that can provide help with any questions you may have.
By choosing Just Call Facility, you take advantage of their outstanding services and also leave with an outstanding experience!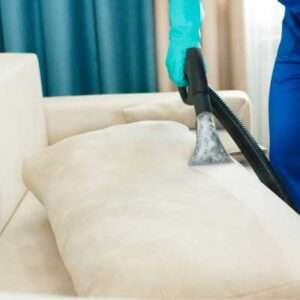 Cushion Dry Cleaning
The Cushion you love to rest in can simply become the cause of allergic reactions such as sneezing, eye-watering, and may get worse. It is important to make sure the cleanliness and hygiene of your fabric or leather cushion and it can't be achieved with an easy dusting or vacuum. In order to deal with such circumstances, Cushion Dry Cleaning you can either buy an upholstery cleaning machine to maintain your cushion clean or hire a expert for Cushion Dry Cleaning services. At Just Call Facility, we value your cleaning requirements and help contribute to the journey to present a clean and tidy house with long-lasting furniture.
Pillow Dry Cleaning
Pillows and cushions are important in making your couch, chairs and sofas a place for comfort and relaxation within your house.
Allow Just Call Facility to extend the lifetime of your pillows colour and quality. We can hygienically dirt-free them of soils, stains, mould, dust, pollen and other allergens to help you keep your family secure, safe and comfortable.
Pillow Dry Cleaning Cost
Cushion Dry Cleaning Service Price in Delhi NCR
Big size 100₹ per cushion
Medium size 50₹ per cushion
Mat Dry Cleaning
The plush mats at your house can be a magnet for a ton of dust mites, germs, and bacteria. Even a mat that is vacuumed frequently might not be secure and healthy for your children to play on. We have a suite of mat cleaning services suited to most of the general fabrics of mats from synthetic non-woven fibres to Persian rugs.
Just Call Facility Mat Cleaning applies years of realistic experience to every mat cleaning. Through our proficiency, we are able to allocate our customers qualified Mat shampooing technicians.
Our professional Mat cleaners near me come equipped with the most excellent techniques and tools to resolve your Mat washing near me needs regardless of material, stain, or grime. What's essential to us is restoring your house or office upholstery, Mats, tiles, and rugs to their brilliance and high-quality.
Couch Cushion Dry Cleaning
No one wishes to sit on a dirty, stinky couch. Professionals say your cushions should be cleaned every six months, but to do so, you should know how to correctly wash your couch cushion without damaging the fabric. Several fabrics can only be spot cleaned using a solvent, some can be thrown in a washing machine or bathtub, and some fabrics can be spoilt by any kind of cleaning products and should only be vacuumed and brushed. In case you are in need of a professional to help you with Couch cushion cleaning services near me, call us at Just Call facility. We are certain to help you get rid of the dirt and stains from your Couch cushions in a timely and efficient manner.
Frequently Asked Questions
Can cushion covers be dry cleaned?
If cushion covers can be removed, you may dry clean them. If you're trying to figure out how to wash couch cushion covers and the tag says they can be machine washed, go ahead and toss them in the washing machine.
How do you wash a dry clean only couch cushion?
Use a clean white towel and a soft-bristle brush to work the product into dirty areas and stains. For wipes and liquid products, wait for the couch to dry completely before sitting on it. With powdered fabric cleaners for couches, let the product sit for the recommended amount of time and then vacuum up the powder.
Can upholstery fabric be dry cleaned?
Upholstery fabrics labelled as Code "S" must be dry solvent cleaned only. Dry solvent cleaning is reserved for delicate or non-colorfast fabrics that can be damaged when using water-based cleaning methods.
How do you wash dry clean cushion covers?
You simply unzip the case, remove the inner cushion and follow the cleaning instructions. Some will indicate dry clean only, while others may suggest hand washing or putting into the washing machine on low. If it has a zip, always close the zip before washing.
is dry cleaning same as steam cleaning?
With dry cleaning, you drop off your clothing one day and pick it up another. The professionals do all the work. You pay for their service, but doing so allows you to focus on everything else in your life, not dirty clothing. Steam cleaning can remove stains, easy to remove stains.
Can you put couch cushions in the washer?
The best way to wash couch cushion covers is on a cold, delicate cycle with a dye free detergent or pod. It's important to have your cushion covers zipped to ensure the cushions don't get tangled or damaged. Hang or line dry your cushion covers and avoid a machine dryer.
Do you wash couch cushion covers inside out?
Before washing them, be sure to turn the cushion covers inside-out. If you want to avoid the washing machine, place the cushion covers in the bathtub with warm water and a few drops of clear dish soap. Agitate the water with your hands and place the covers in the water.
How often should you clean your couch?
So, how often should you have your couch, sofas and upholstery professionally cleaned? Well re recommend that it's ideal to have your couch professionally cleaned every 6 to 12 months. This interval of cleaning means your couch will be fresh, clean and durable.
How do you clean large couch pillows?
Machine washes in warm water using a front loading washer on the delicate cycle. Use mild detergent. Hang dry in a ventilated area until most of the way dry. Fluff the pillows in a dryer with no heat, using a few dryer balls to reshape the pillows.
How do you clean smelly pillows?
If your pillow has a strong odour, spray 50/50 vinegar and water mix to eliminate the smell. Be sure to spray lightly and let the mix stand for five minutes before blotting the pillow dry with a towel.
Cushion Dry Cleaning
How can you contact Just call facility?
Rasoolpur, Noida, Uttar Pradesh 201301, Uttar Pradesh, Noida, India.
Call: +91 8130721657